Designed with Safety in Mind
As members of the British Blind and Shutter Association all our Blinds products fully comply with EU regulations and are Safe By Design ensuring the highest safety standards are met.
Check out this video from the BBSA advising you what to look out for before purchasing new blinds or give our Customer Service Team a call on 0800 634 7406
What to look for in new blinds
General Advice
Buyers and users of blinds should be aware of the hazards that can be posed by unrestrained cords, braids, loop chains and wires, which may be hazardous to young children. The following guidelines should always be considered.
Young children can be strangled by loops in pull cords, chains, tapes and inner cords that operate the product. They can also wrap cords around their necks.
To avoid strangulation and entanglement, keep cords out of reach of young children.
Move beds, cots and furniture away from window covering cords.
Do not tie cords together. Make sure cords do not twist and create a loop.
Install and use the safety devices according to the installation instructions on these devices to reduce possibility of such an incident.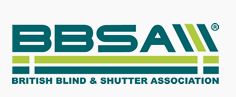 BS EN 13120:2009+A1:2014 is mandated under the general product safety regulations 2005.
These regulations apply to all retailers, importers and installers of internal window blinds.
The BBSA and its members are fully committed to help eliminate the risk associated with hazardous looped operating cords, chains and tapes used on window blinds.
Window blind cords and chains must be kept out of reach of babies and small children and there are many solutions for new and existing blinds. Here is what you should do now if you have babies or young children living in your house or if babies or young children may visit:
Examine every blind in your home. If they have a looped control chain or cord and do not have a safety device fitted then you can easily install one of the many devices available.
Ensure that all operating blind cords and chains cannot be reached by children.
When buying a new blind always look for one that does not contain cords, has concealed cords or has an in-built safety device.
Move cots, beds and any furniture away from windows and blinds – remember children love to climb.
Operation
Motorised
Simple, battery-powered and cord-free operation is aesthetically pleasing and safer for children and pets.
Provides raise, lower and intermediate position
Suitable for roller and duo roller blinds
Large range of power source solutions*
Long battery life
Simple installation, no electrical knowledge, no disruption to decor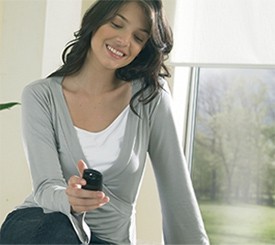 Cordless
Easy hand operation.
The revolutionary Luxaflex® LiteRise® system makes raising and lowering your window treatments easier than ever. Simply push to raise and pull down to lower - your shades stay right where you put them. This operating system is class as inherently safe and is therefore exempt from the requirements of EN 13120:20009+A1:2014.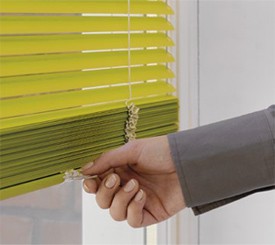 Chain
All chains come with a safety chain break or wall P clip. The breakaway chain connector is pre-installed in the operating chain and is designed to safely split the chain apart if a reasonable force is applied to the loop.
Saftey P clips are provided when a breakaway can not be used, these are to prevent the control chain from forming a hazardous loop and must be fitted.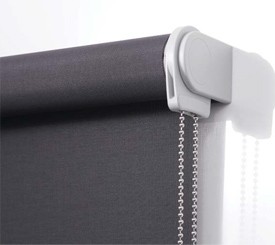 Installation
In Compliance with Child Safety Laws EN13120 - Blinds with cord or chains will be less than or equal to 1000mm, this is for blinds up to 2500mm drop. For blinds with a drop greater than 2500mm the control length will be less or equal to the drop of the blind minus 1500mm. If you supply us with the installation height the distance from the floor to the end of the control will be 1500mm off the floor.
What is the installation height?
When buying a corded blind you will be asked to supply us with the measurement from the fixing point of the blind to the floor. This measurement enables us to give you the maximum length of control chain, whilst complying with child safety legislation.
Measure vertically from a fixing point of the blind (where the headrail will be fixed to the wall) down to the floor.
Inside Recess
Outside Recess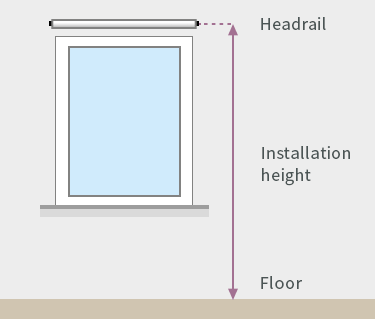 Maximum Control Lengths
As a requirement of EN 13120:2009+A1:2014, the maximum control lenght is determined by the safety device used on the product as well as the drop or installation height. The chart below details the maximum length of looped control chain available.
| Safety Device Used | Installation Height | Loop Length |
| --- | --- | --- |
| Safety chain break | Not known | 2/3 of the blind drop |
| | Known | Distance from the floop to end of the control to be at least 0.6m |
| | Not known and drop of blind up to 2.5m | Up to 1m |
| | Not know and drop of blind over 2.5m | Blind drop less 1.5m |
| | Known | Distance from floor to end of control to be at least 1.5m |